VANILLA LATTE
Serves 1
A twist on the traditional latte, delightfully sweetened by Equal®. Created for Equal® by Chef Chris Smith, The Diabetic Chef®.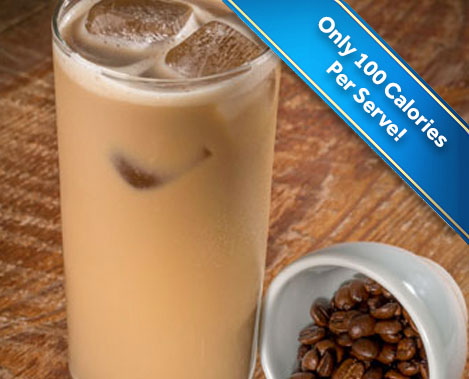 Ingredients
1/4 cup brewed espresso, chilled
1/2 cup fat free half and half
1 teaspoon Equal® Spoonful OR 1/2 packet Equal® sweetener
1 teaspoon vanilla extract
Ice cubes
Preparation
Combine all ingredients except ice cubes. Pour over ice in a tall glass to serve.
Nutrition Information (per serving)
Calories: 100
Protein: 5 g
Carbohydrates: 15 g
Fat: 0 g
Cholesterol: 0 mg
Sodium: 121 mg
Exchanges
Fat-free Milk – 1/2
Carbohydrate – 1/2