CHOCOLATE MUFFINS
Serves: 12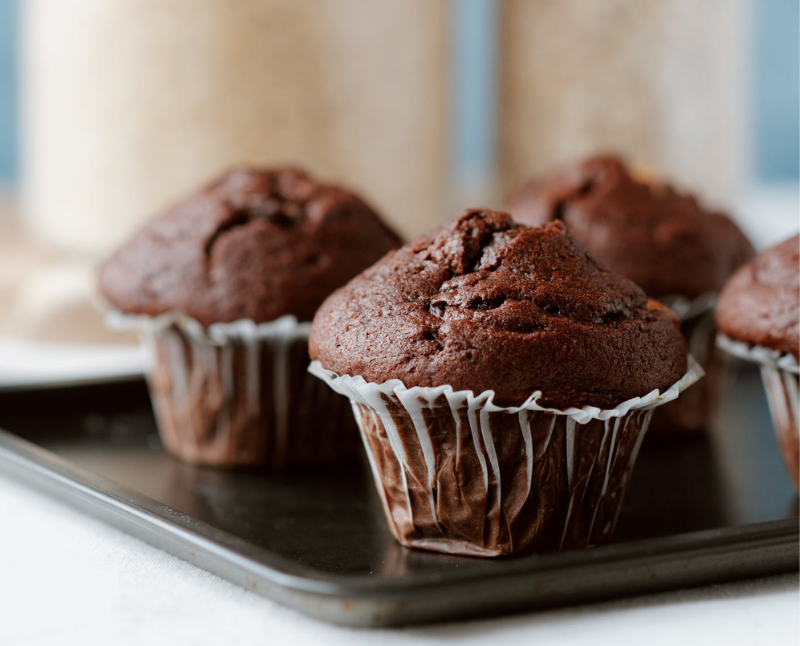 Ingredients
20g cocoa powder
4tbsp boiling water
1 medium free-range egg
40g unsalted butter, softened
140g Equal® Monk Fruit
100g plain flour
1½tsp baking powder
50ml milk
Preparation
Preheat oven to 180°C / 160°C Fan / Gas Mark 4.
Sift the cocoa powder into a bowl and pour over the boiling water. Mix until you have a smooth paste. Add the eggs, butter and Equal® Monk Fruit and whisk with an electric hand whisk until combined. Sift in the plain flour and baking powder and mix to combine. Mix through the milk.
Line a muffin tin with 12 paper cupcake/muffin cases and divide the mixture between the cases. Transfer to the oven and bake for 15 minutes, or until risen. Cool in the cases on a wire rack.
Nutrition Information
Prep time: 25 minutes
Cook time: 15 minutes
Total time: 40 minutes