BLUEBERRY MUFFINS
Serves: 12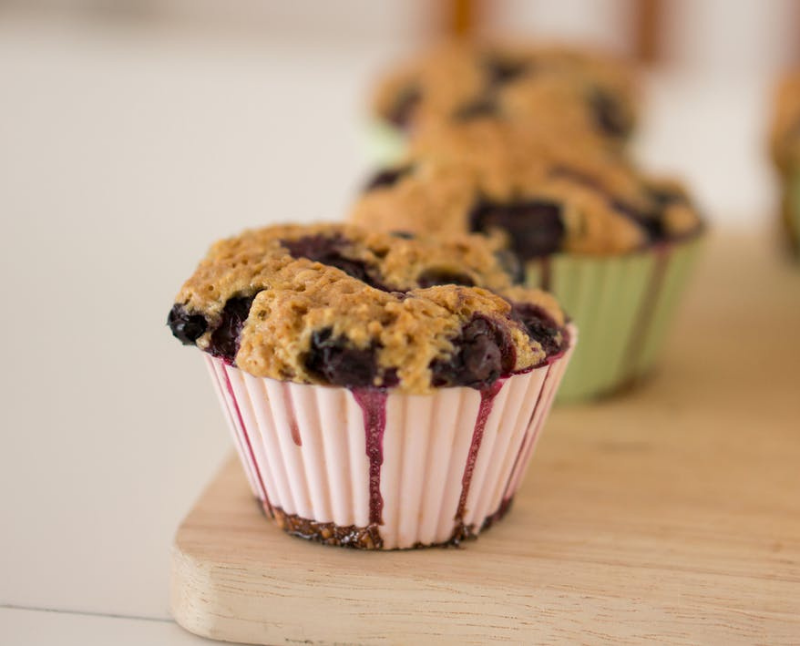 Ingredients
75g unsalted butter, softened
150g Equal® Monk Fruit
2 medium free-range eggs
175g Greek yogurt
1tsp vanilla extract
6tbsp milk
250g plain flour
2tsp baking powder
1tsp bicarbonate of soda
Pinch of salt
150g blueberries
25g chopped almonds
Preparation
Preheat the oven to 180°C / 160°C Fan / Gas Mark 5. Line a 12-hole muffin tin with muffin cases and set aside.
In a large bowl, beat together the butter and Equal® Monk Fruit with an electric hand whisk until pale and fluffy. Add the eggs and mix to combine. Add the Greek yogurt, vanilla extract and milk, and mix together.
In a separate bowl, sift together the plain flour, baking powder, bicarbonate of soda and salt. Mix the dry ingredients with the wet ingredients until combined. Fold through the blueberries and divide the mixture between the 12 muffin cases. Top the muffins with the sliced almonds.
Place the muffin tin in the oven and bake for 18-20 minutes or until risen and golden.
Cool in the muffin tin for 15 minutes, before transferring to a wire rack. Allow to cool completely before serving.
Tip: For a nut-free alternative, substitute sliced almonds with toasted coconut flakes.
Nutrition Information
Prep time: 15 minutes
Cook time: 20 minutes
Total time: 35 minutes (+ cooling time)