CHOCOLATE MUG CAKE
Serves 8-10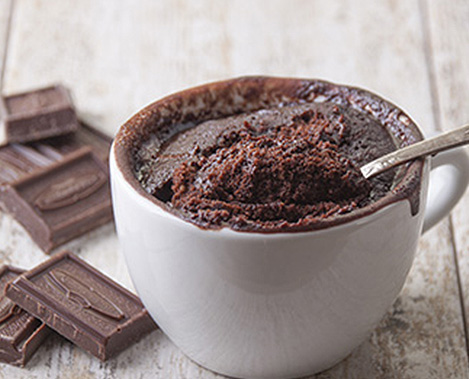 Ingredients
1 C. all purpose flour
3/4 cup Equal Gold Sugarly Sweetener
1-1/2 teaspoons baking powder
1/4 cup low fat milk powder
¼ c. unsweetened cocoa powder
pinch of salt
1/4 cup sugar free chopped chocolate bar or sugar free chocolate chips
Preparation
Combine all ingredients in a bowl
Divide the mixture into ¼ cup portions and place   them in sealable bags.
When ready to use, empty 1 bag in a mug.    Mix with   2 to 2-1/2 Tablespoons of water then   microwave for   30 to 40 seconds.
Let rest for 2 minutes.
Then enjoy eating it while still warm.
Serves 8-10.
Nutrition Information (per serving)
Save 60 calories per serve