LEMON LIME COCONUT GRANITA
Serves 2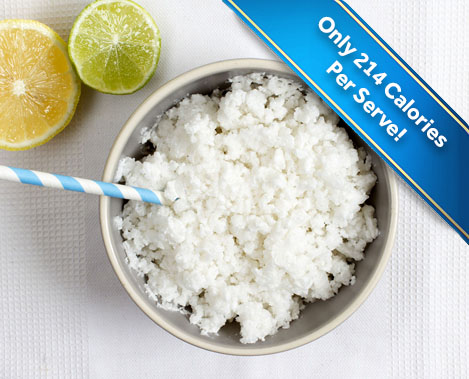 Ingredients
1 cup of water
1 cup fat reduced coconut milk
2 Tbsp lime juice
2 Tbsp lemon juice
4 sticks Equal Classic Sweetener
Preparation
Combine ingredients and pour into two small bowls/pots. Freeze until firm.
Once firm, use a fork to grate the top of granita, or else allow to defrost slightly and blitz in a food processor until chunky.
Serves 2.
Nutrition Information (per serving)
Calories: 214 kcal
Protein: 2 g
Fat: 21 g
Saturated fat: 18 g
Carbohydrate: 4 g
Sugars: 3 g
Please note that whilst the saturated fat content is relatively high in this beverage, the fat is from coconut oil, which are a medium chain of fatty acids which are readily absorbed as energy by the body, compared to other varieties of saturated fatty acids. The consumption of coconut oil has been linked to anti-inflammation, digestive health and improved immune function.