[/slide]
Available pack size: 80g
Equal Spoonful Sweetener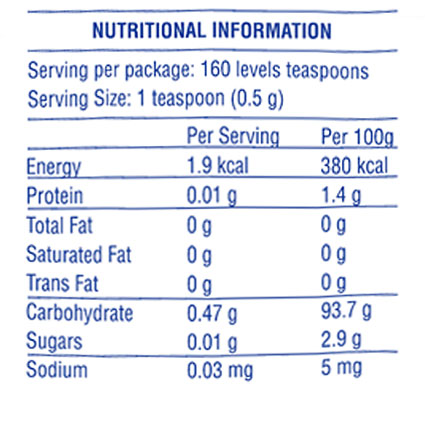 Equal Spoonful Sweetener
Now you can cut back on the sugar and calories and still enjoy the great sweet taste you crave! Equal Spoonful Sweetener is the perfect sugar substitute. It measures Spoon for Spoon like sugar with a great sweet taste. Available in a convenient 80-gram jar for easy sprinkling and pouring, it is a versatile product that can be used in your cooking and baking, hot or cold beverages, on cereals or fruit and even used to replace sugar in jams, sauces or marinades.
1 teaspoon sweetens like 1 teaspoon of sugar.
full conversion chart
*Per serving 88% less calories than sugar
Ingredients:
Maltodextrin (from cornstarch)
Sweeteners (Aspartames 14.2mg Acesulfame potassium 9.5 mg)
flavouring (E636)
Learn more about Equal Spoonful Sweetener click here.
Shop Equal online!